The Society for Surgery of the Alimentary Tract (SSAT) is honoring Dr. Nancy Ascher, the first woman to perform a liver transplant, as the 2023 Legend of GI Surgery at Digestive Disease Week® (DDW).
Dr. Ascher, MD, PhD, professor of surgery at the University of California, San Francisco (UCSF), has devoted her career to organ transplantation and transplant research. She continues to perform both liver and kidney transplants. On the research side, Dr. Ascher has elucidated differences between the local and systemic immune responses, as well as the timing of the immune response following organ transplant, providing insights for the use of immunosuppression in transplant recipients.
DDW News spoke with Dr. Ascher about her career and her advice for today's surgeons.
DDW: What about the field of surgery and transplant appealed to you?
Ascher: I tend to gravitate towards things that are challenging or frightening. Surgery is very technically demanding — you must always be at the top of your game. That can be frightening, but it was also very appealing.
Transplant surgery also gives you a lot of options. You can do clinical or basic research and answer important questions that have immediate relevance to patients. That was quite important to me.
DDW: How has your career evolved over time?
Ascher: Early in my career, I focused on basic science-focused questions and I moved toward more translational questions over time. Currently, one area of focus for me is in perfecting the techniques of transplantation. I still do liver and kidney transplants, which I love, and I perform live-donor liver transplants, which is quite challenging. More recently, I have become involved in global ethical issues in transplantation.
DDW: What are you most proud of in your career?
Ascher: I'm quite proud of the fact that I have shown women that they can do this job and be successful. I've been fortunate to train many women residents and, as a chair of the UCSF Department of Surgery, I invited many women to join the faculty. I have been able to reach out to women globally to show that women can achieve success, both in the field as well as in our national and international organizations
DDW: You've spoken about some of the challenges you've experienced being one of the only women pursuing surgery. How did you approach these challenges?
Ascher: Everyone has challenges. I've found that if I was well trained, competent and prepared, I could basically ignore any challenges and continue moving forward. When I was not taken seriously, I took myself very seriously.
I worry that sometimes as women, we focus on challenges rather than figuring out how to be the best we can be. You have to look beyond the challenges and figure out how you are going to make it happen. If we focus on the challenges, it can divert our attention from what is really important, and that is becoming great doctors, great surgeons and people who are respected by others.
DDW: What advice do you have for surgeons starting out?
Ascher: If you are well trained, prepared and devoted, you can be successful. This field requires a high level of commitment. You have to figure out how to make that fit with your life. I am an example of how it is possible to have a successful career, family and outside interests. But there's no single formula to achieve this. Everyone has to figure out what works for them.
Dr. Ascher is a participant in the session "SSAT legends of GI surgery" on Sunday, May 7, at 2 p.m. CDT.
Access to session recordings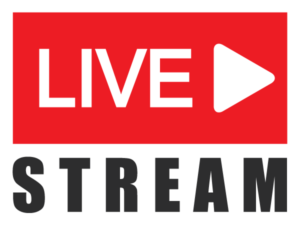 This session is part of our livestream offerings
If you're attending DDW, your registration includes access to a recording of this session, available to watch at your convenience until May 17, 2024. Session captures will be released 24 hours after the session ends. Non-attendees can also purchase access to DDW On Demand to watch session recordings after DDW ends.