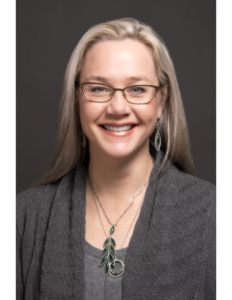 New insights into eosinophilic gastrointestinal diseases (EGIDs) are improving diagnosis and treatment, according to Kathryn Peterson MD, MSci, professor of medicine at the University of Utah. Dr. Peterson discussed recent data on EGID nomenclature, mechanisms of diagnosis and data from recent clinical trials during Digestive Disease Week® (DDW) 2022. 
"I feel that there is increased awareness surrounding EGIDs," said Dr. Peterson. "Part of that may be because we are better at recognizing it, but there may also be a real increase in incidence. We are learning that we need a high index of suspicion, but we still have a long way to go. Also, we are still tweaking our diagnostic criteria." 
Dr. Peterson outlined several factors for clinicians to keep in mind if they suspect EGID in their patient:  
Recognizing risks is the first step to identifying disease. Patients with eosinophilic esophagitis (EoE) or atopy, as well as those with a family history of EGID/EoE appear to be at higher risk for EGIDs.

 

The presence of eosinophils in tissues does not automatically indicate EGID; as eosinophils are resident GI cells and can be upregulated in inflammation. Eosinophils are not always noted on histopathology as they are resident cells of gastric and intestinal tissues. If you strongly suspect EGIDs, reach out to the pathologist to discuss the biopsy findings.

 

Diagnosis requires multiple biopsies in the gastric body, antrum, small bowel and colon with assessment of eosinophils, regardless of endoscopic appearance.

 

EGIDs can present with irritable bowel or dyspeptic symptoms.

 

EGIDs can present with nonspecific or normal endoscopic findings.
"I tend to be more concerned when patients report that they are intolerant of specific foods or have additional food allergies or significant atopic disease," she said. "But we occasionally find EGIDs in patients without these symptoms. EGIDs can present differently according to their locale — bleeding, colitis, nausea, bloating, abdominal pain, loose stool, malnutrition and anemia are all symptoms of EGIDs. Patients with these symptoms who are difficult to control should be ruled out for EGIDs, regardless of atopic risk factor." 
"I refer to EGID as the 'other inflammatory bowel disease'," she continued. "We need to realize that these diseases may require more than one therapeutic approach to achieve remission. It also helps to include dieticians, allergists and health care psychologists, if possible. Quality of life is really disrupted in these patients. It's difficult to have a disease that is triggered by one of the most important aspects in our social interactions — food!" 
Fortunately, several clinical trials are on the horizon for patients with EGIDs, according to Dr. Peterson. Monoclonal antibodies such as dupilumab, lirentelimab and benralizumab, as well as dietary interventions, offer hope that new, effective therapies may soon be available. 
Dr. Peterson gave the oral presentation, "Eosinophilic gastrointestinal disease: what's new and what to do," on Sunday, May 22, at 10:45 a.m. PDT as part of the session "Eosinophilic esophagitis and beyond." 
Registered attendees can watch this session with DDW On Demand. If you're not yet registered, 
register now for DDW 2022 
to watch a recording of this presentation at your convenience. Session recordings can be accessed through May 3, 2023.